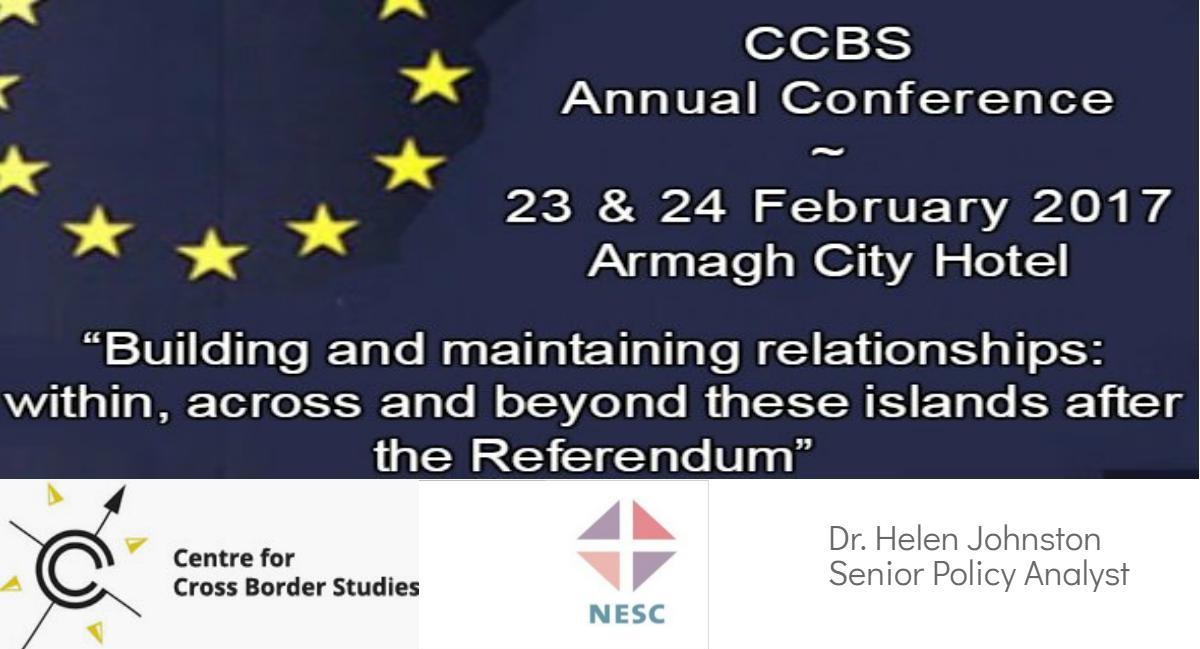 NESC's Dr. Helen Johnston speaks at Centre for Cross Border Studies Annual Conference
23 February 2017
NESC's Senior Policy Analyst Dr. Helen Johnston is speaking and chairing at the Centre for Cross Border Studies Annual Conference on Building and Maintaining Relationships: Within, Across and Beyond These Islands After the Referendum. The Annual Conference is in Armagh City Hotel, on 23rd and 24th February 2017.
To see the programme click here.
For more information on Helen Johnston's work click here.
For more information on NESC work programme click here

Follow us @nescireland
Follow CCBS @ https://twitter.com/CCBSCrossBorder

Follow us @nescireland