You are here: Home > News & Events > NESC@50 – Date For Your Diary
NESC@50 – Date For Your Diary
30 January 2023
Types: Events News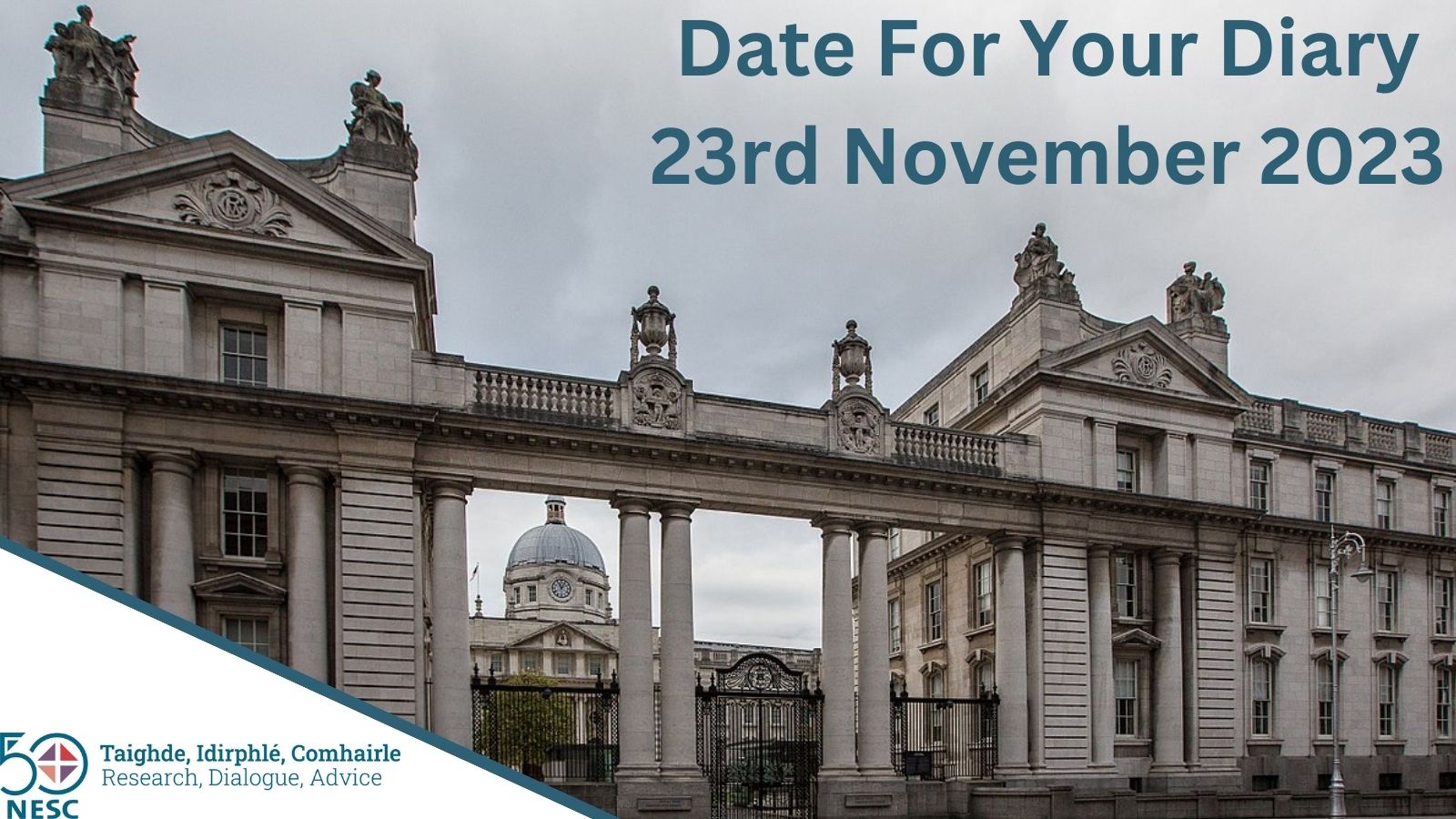 The National Economic and Social Council (NESC) is celebrating 50 years of providing advice to the Taoiseach and Irish Government on strategic policy issues relating to sustainable economic, social, and environment development in Ireland.
During this time, NESC has played a defining role in public policy making in Ireland through its deliberative processes. In its early years, it was one of the few bodies undertaking strategic, long-term analysis of Ireland's position and problems. Recent NESC Council Reports from our 50th year include Private Rental in Ireland, Understanding the Irish Economy in a Time of Turbulence, Social Enterprise on the Island of Ireland, Just Transition in Agriculture and Land Use, and Inequality and Well-Being Frameworks.
To mark this special occasion NESC will be hosting a full-day, in-person conference in the Printworks, Dublin Castle, on 23rd November 2023. We are currently finalising the programme and will announce the programme and more details in due course.
If you wish to receive updates on this and other events and news items throughout the year you can subscribe to our mailing list here.
Photo credit: Tony Webster

Follow us @NESCireland