You are here: Home > News & Events > Event: Exploring a Just Transition in Agriculture and Land Use
Event: Exploring a Just Transition in Agriculture and Land Use
30 June 2023
Topics: Environment
Types: Events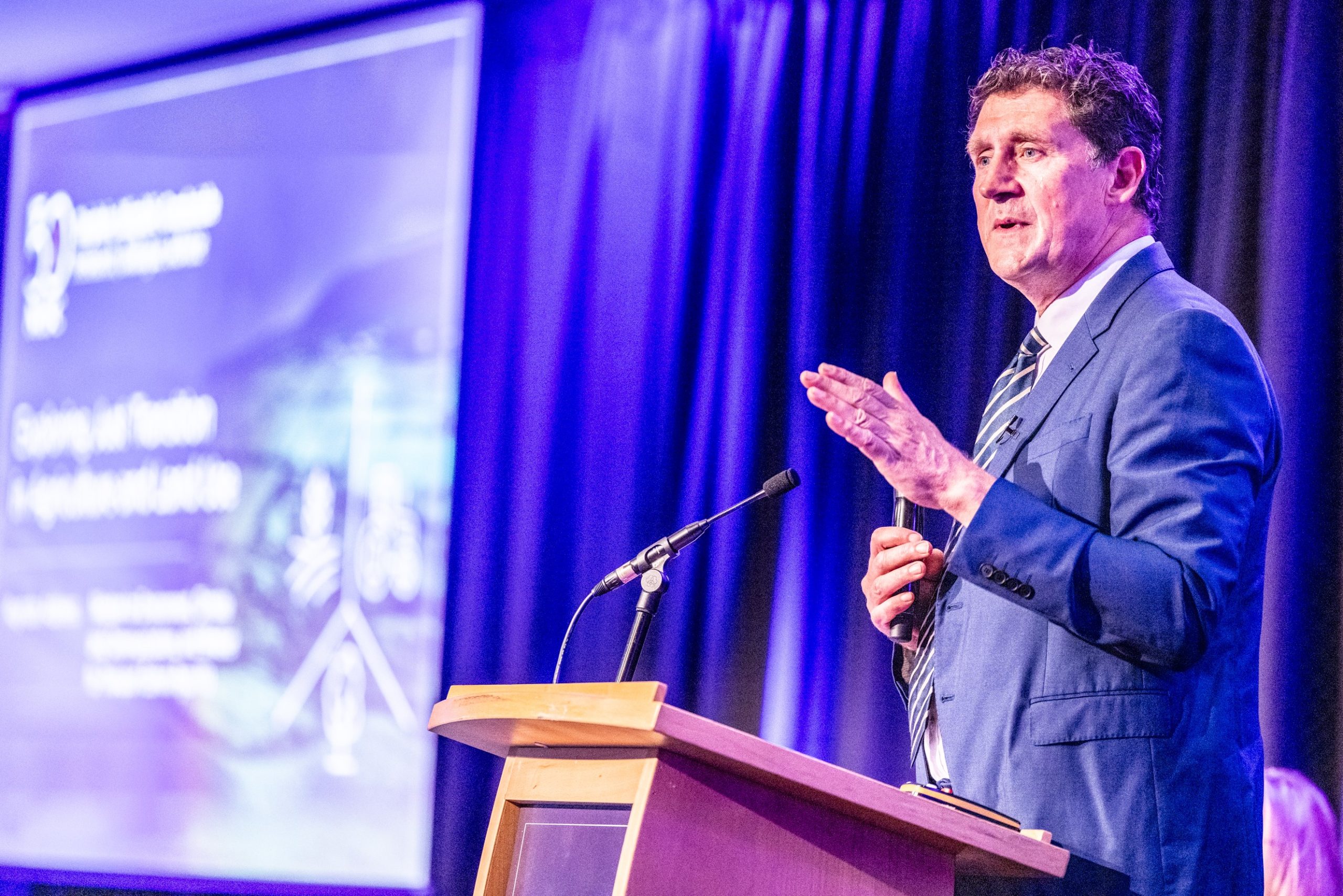 The National Economic and Social Council (NESC) is celebrating 50 years of providing advice to the Taoiseach and Irish Government on strategic policy issues relating to sustainable economic, social and environment development in Ireland.
A recent focus of our work has been on sustainable development, and agriculture & climate action. Specifically, Government requested that NESC undertake research into how a just transition approach to agriculture and land use in Ireland can ensure that climate targets are met in a manner that is socially inclusive, economically viable, and environmentally sustainable. The project was supported by a multi-stakeholder working group.
The result of this research is our new Council Report, Just Transition in Agriculture and Land Use, published on 11th July 2023. To mark the completion of this work we hosted an event in the Convention Centre Dublin on Friday, 30th June 2023.
View the Programme here.
Scroll down to view some photos of the day: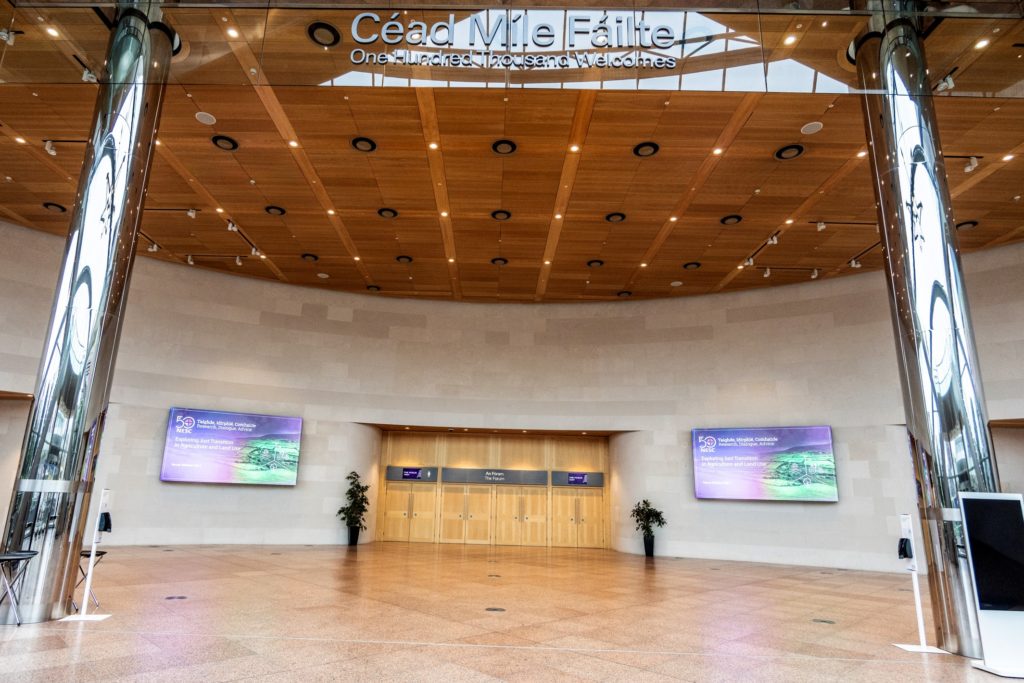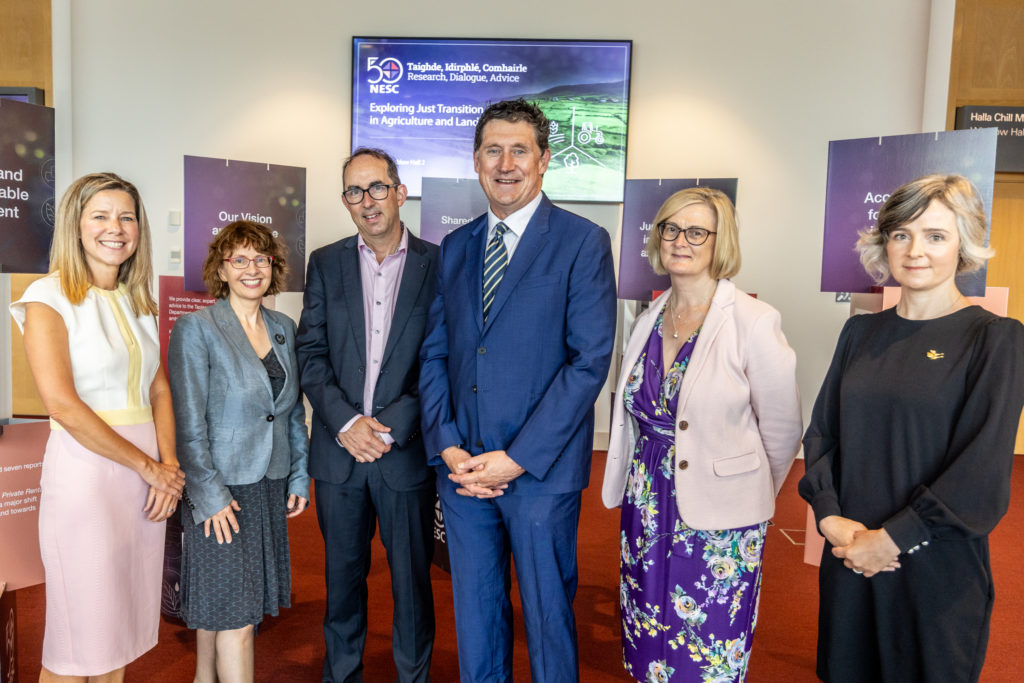 L-R: Prof Thia Hennessy, UCC and Chair of the Working Group; Dr Jeanne Moore, NESC Policy Analyst and Project Contributor; Dr Larry O'Connell, Director of NESC and Chief Officer of NESDO; Eamon Ryan TD, Minister for Transport and Minister for the Environment, Climate and Communications; Elizabeth Canavan, Department of the Taoiseach and Deputy Chair of NESC; and Niamh Garvey, NESC Senior Policy Analyst and Project Lead.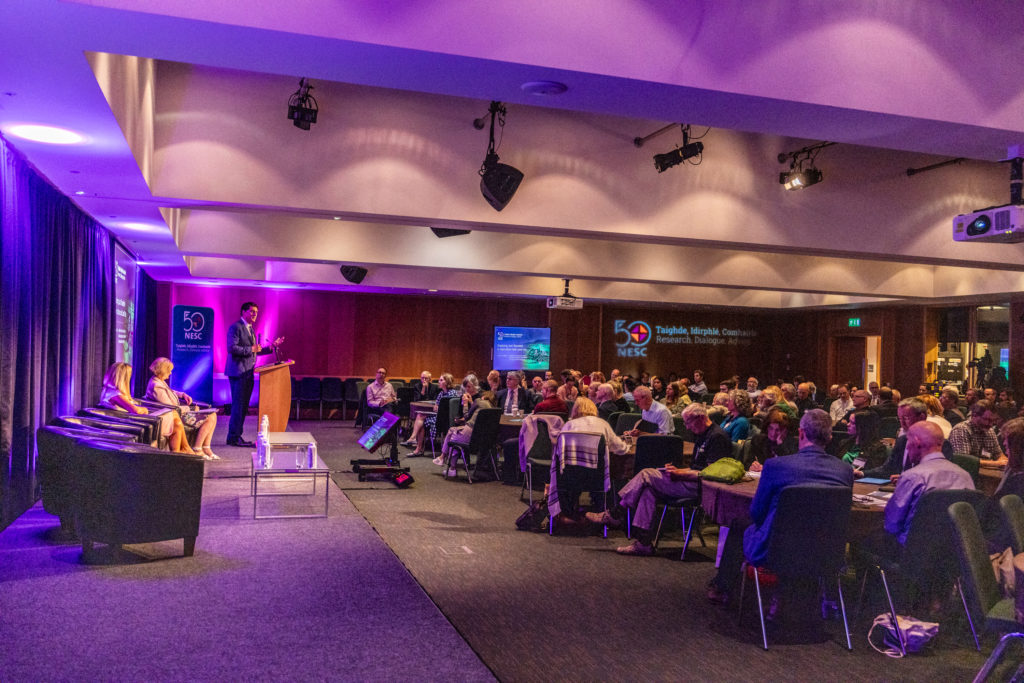 Minister Ryan delivering his keynote address to the room.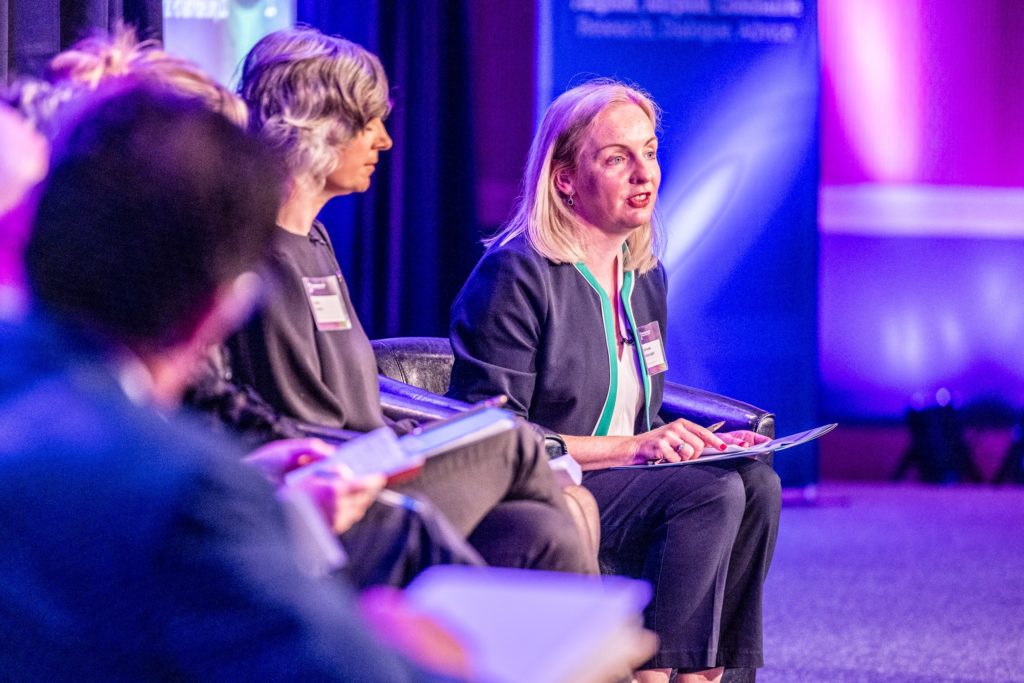 Panel 1 Session Chair: Prof Niamh Moore-Cherry, UCD School of Geography and College of Social Sciences & Law.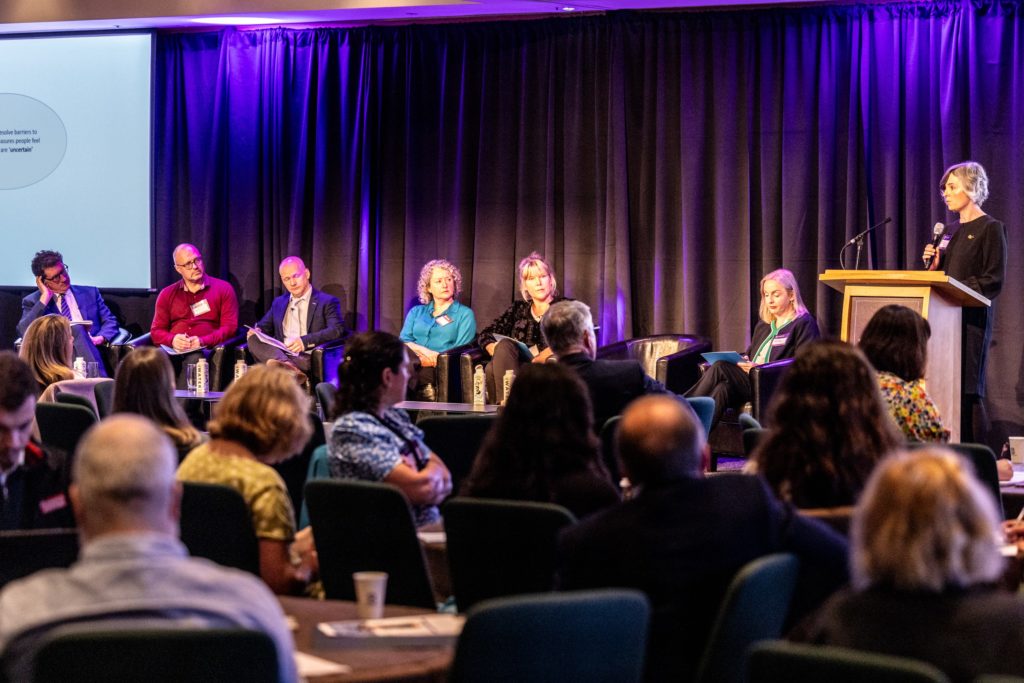 Panel 1, L-R: Minister Eamon Ryan TD; Dr Douglas McMillan, Farm Carbon EIP and Green Restoration Ireland Cooperative Society; Dr Tom McDonnell, NERI; Oonagh Duggan, Birdwatch Ireland; Geraldine O'Sullivan, IFA Farm Forestry Committee; Prof Niamh Moore-Cherry, UCD; and Niamh Garvey, NESC.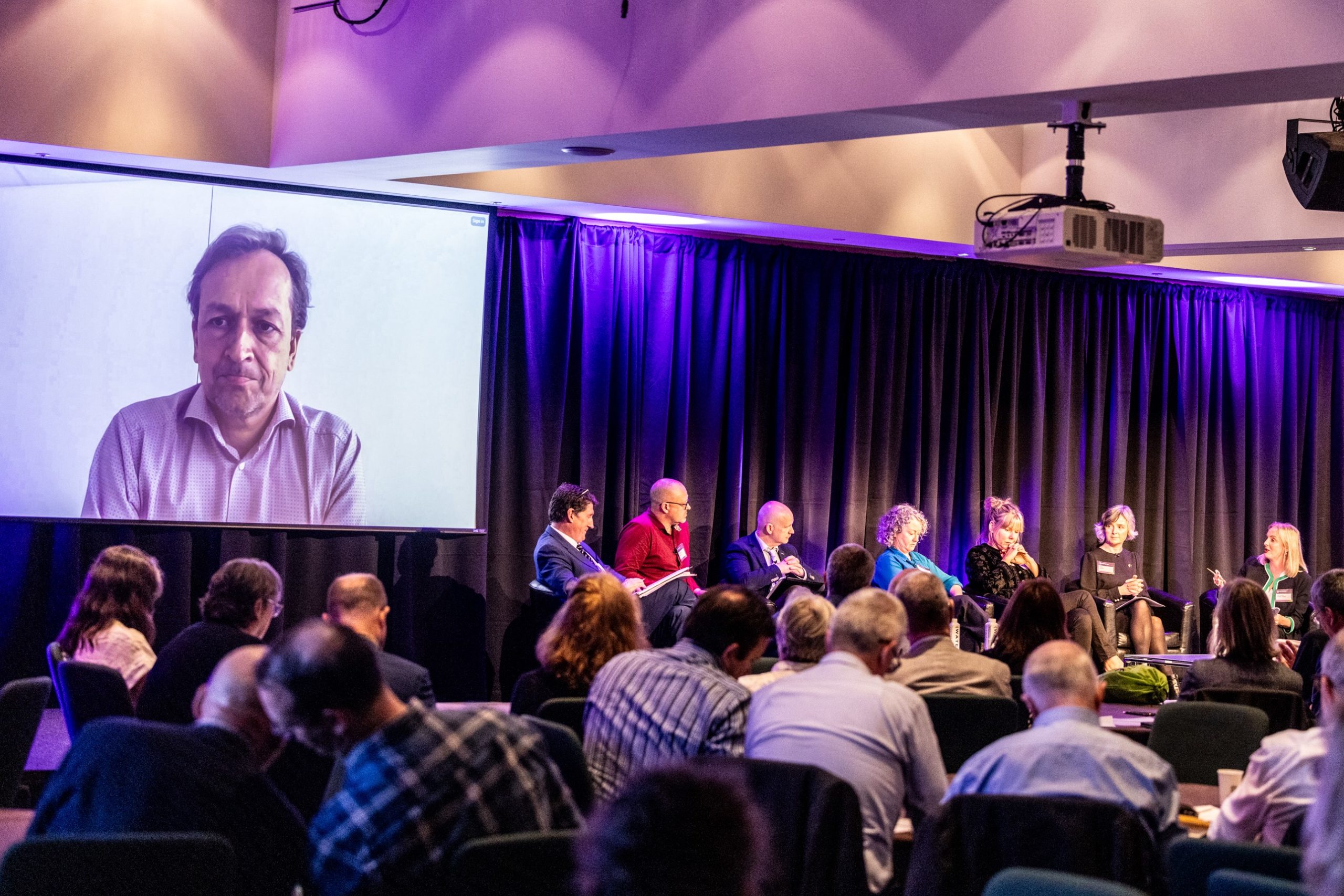 Panel 1 was joined via Zoom by Dr Christian Holzleitner, Directorate-General for Climate Action and Head of Land Use & Sustainable Finance with the European Commission.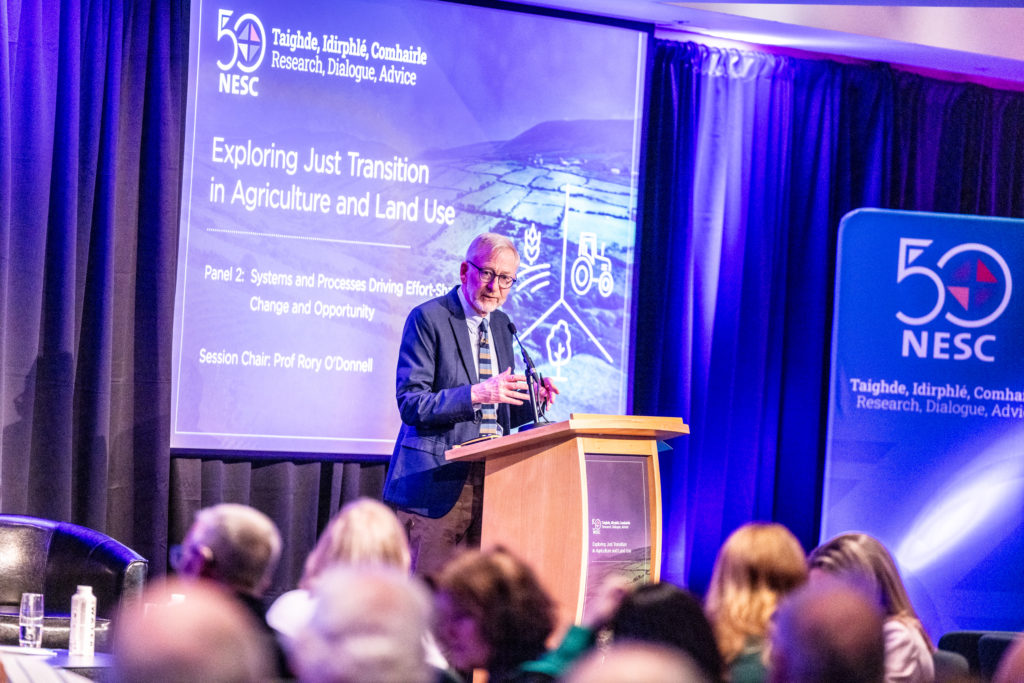 Panel 2 Session Chair: Prof Rory O'Donnell, UCD School of Social Policy and former Director of NESC.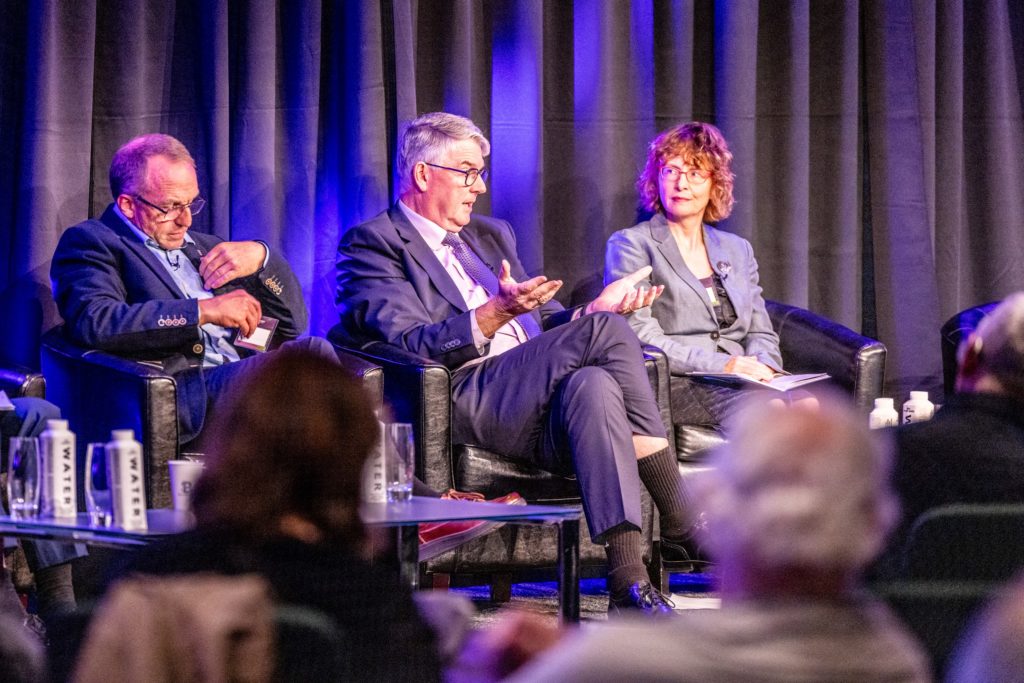 Panel 2, L-R: Donal Sheehan, BRIDE Project; Jim Bergin, Tirlán; and Dr Jeanne Moore, NESC.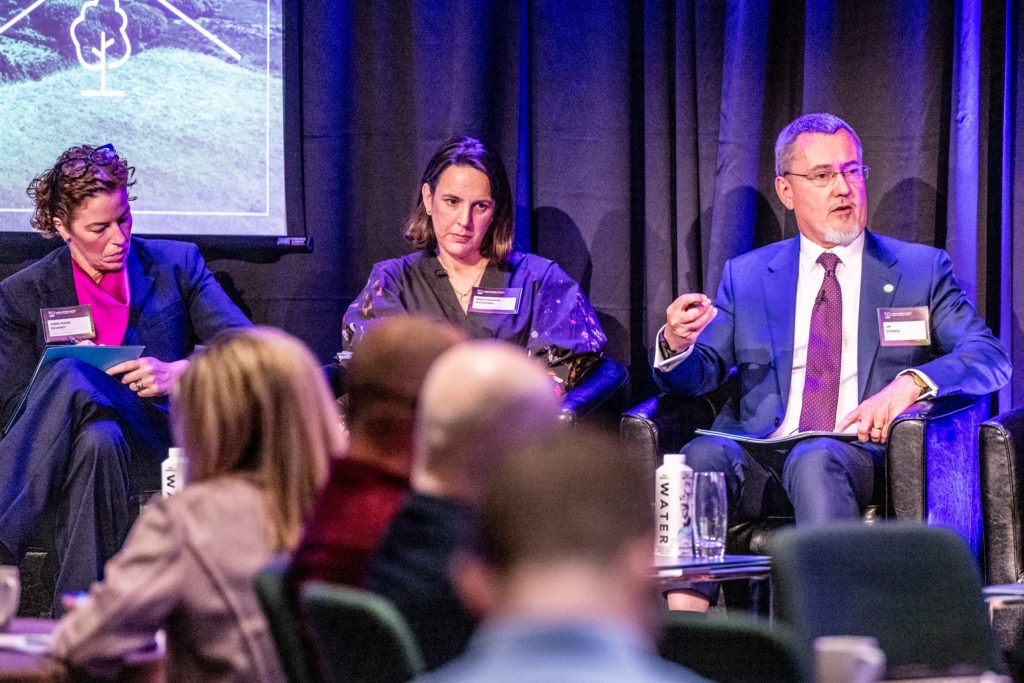 Panel 2 (cont.) L-R: Anne-Marie Devaney, Tipperary County Council; Mary-Frances Rochford, EPA; and Jim O'Toole, Bord Bia.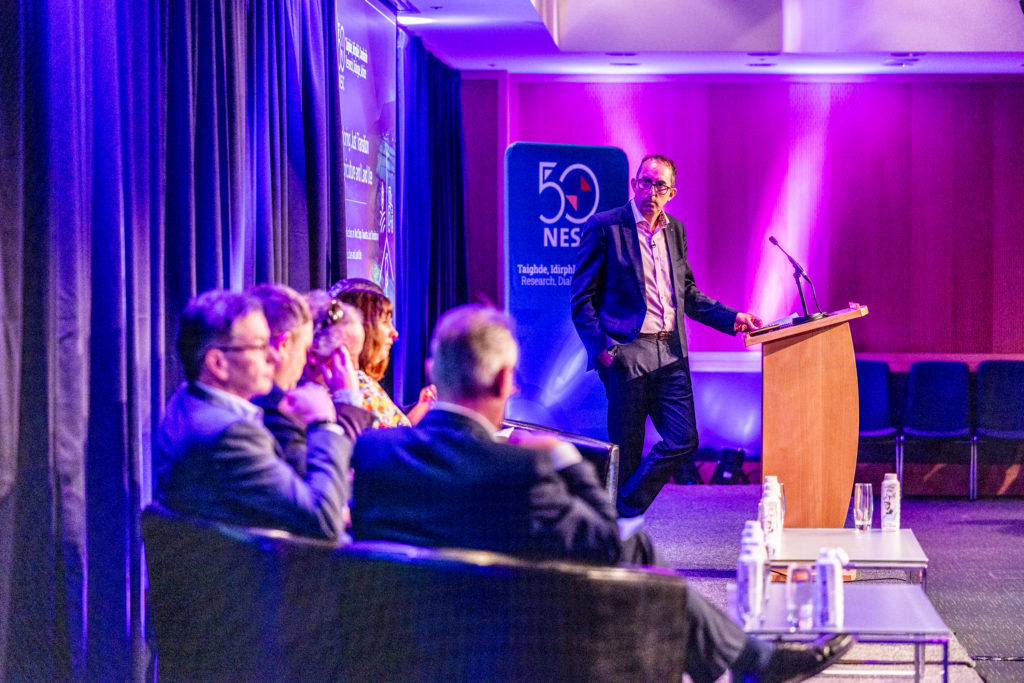 Panel 3 Session Chair: Dr Larry O'Connell, current NESC Director.
Panel 3, L-R: Dr Oliver Moore, UCC; Michelle Murphy, Social Justice Ireland; and John Enright, ICMSA.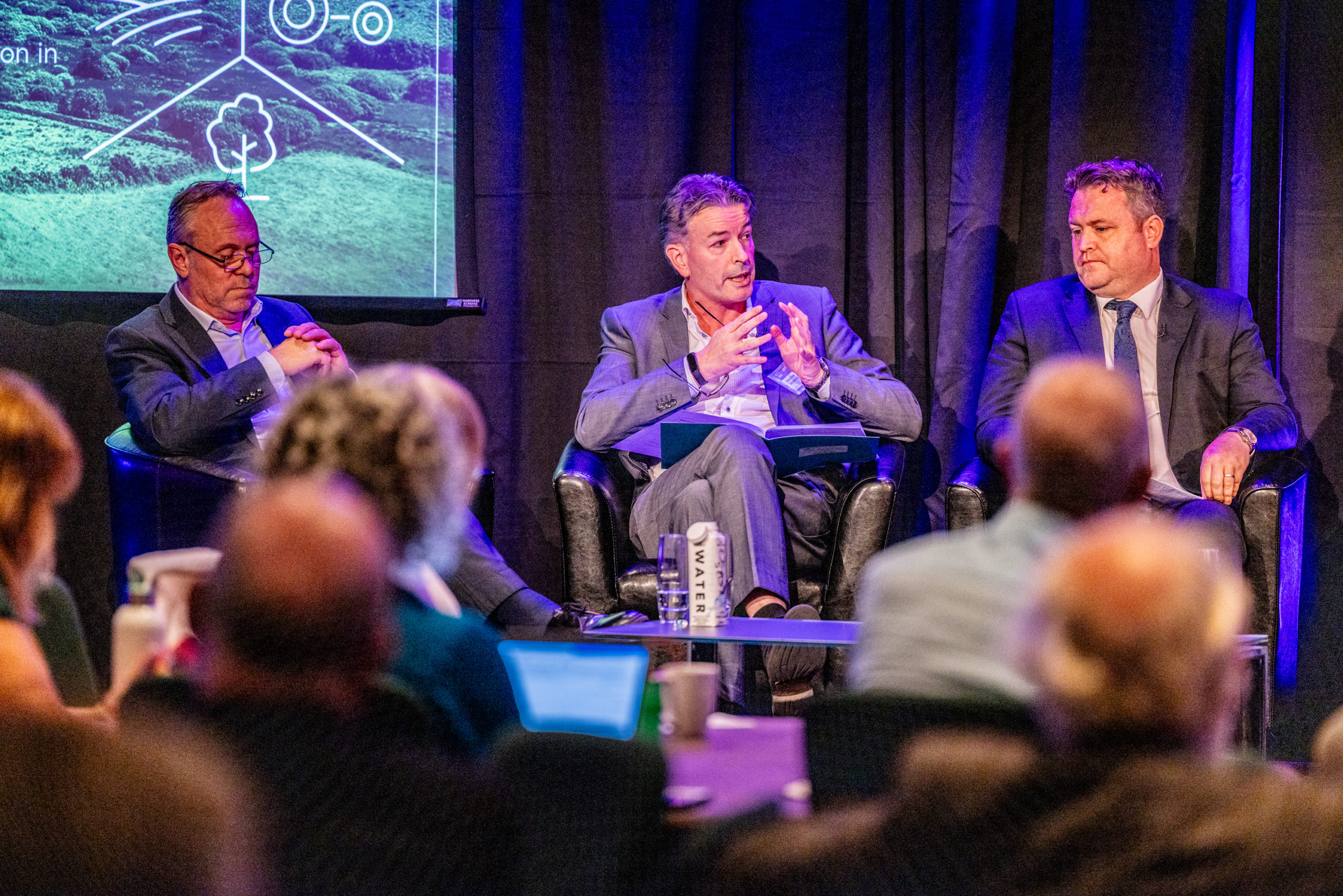 Panel 3 (cont.) L-R: Macdara Doyle, ICTU; Trevor Donnellan, Teagasc; and Conor Mulvihill, Dairy Industry Ireland.

Follow us @NESCireland