You are here: Home > News & Events > Launch Event: Exploring a Just Transition in Agriculture and Land Use
Launch Event: Exploring a Just Transition in Agriculture and Land Use
24 April 2023
Topics: Environment
Types: Events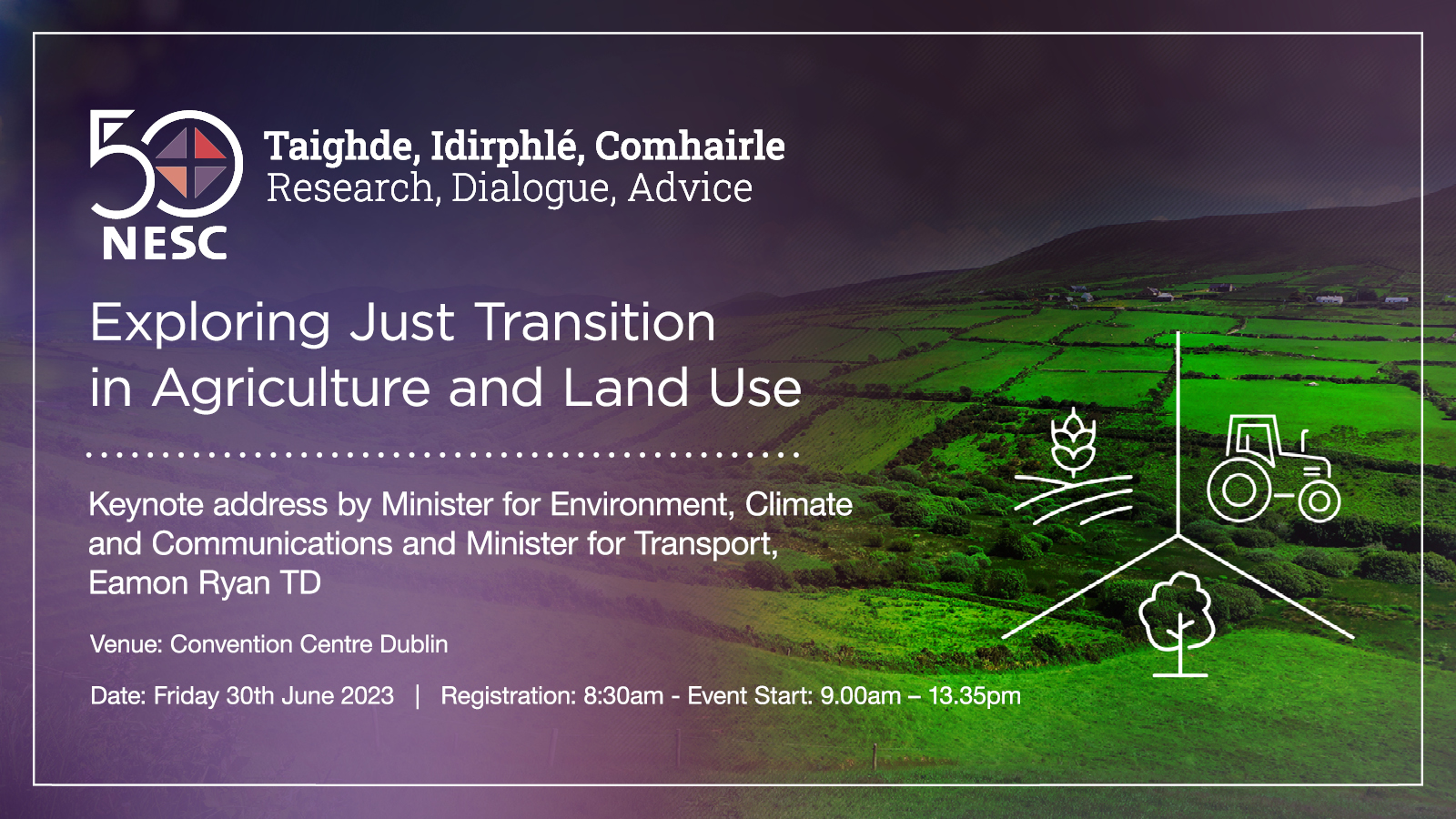 The National Economic and Social Council (NESC) is celebrating 50 years of providing advice to the Taoiseach and Irish Government on strategic policy issues relating to sustainable economic, social and environment development in Ireland.
A recent focus of our work has been on sustainable development, and agriculture & climate action. Specifically, Government requested that NESC undertake research into how a just transition approach to agriculture and land use in Ireland can ensure that climate targets are met in a manner that is socially inclusive, economically viable, and environmentally sustainable. The project was supported by a multi-stakeholder working group.
The result of this research will be a new Council Report exploring a just transition in agriculture and land use. To mark the publication of this report we are hosting a launch event in the Convention Centre Dublin on Friday, 30th June 2023.
See the Programme here and register to attend the event here.

Follow us @NESCireland