You are here: Home > News & Events > NESC's Dr. AnneMarie McGauran gives talk in NERI today on women in activation
NESC's Dr. AnneMarie McGauran gives talk in NERI today on women in activation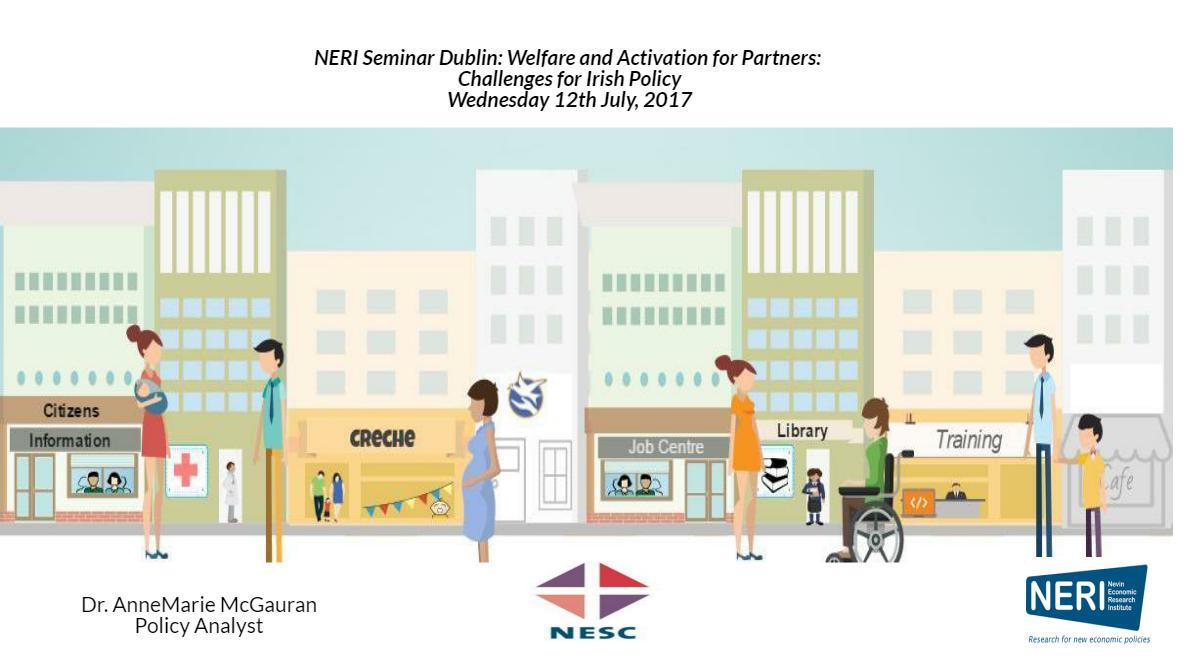 NESC Policy Analyst Dr. AnneMarie McGauran gives talk in NERI on women in activation at the NERI Seminar Dublin: Welfare and Activation for Partners: Challenges for Irish Policy at ICTU offices, 31/32 Parnell Square, Dublin 1, on Wednesday 12th July, 2017.
Abstract:
Over the last decade of crisis Ireland pursued significant welfare and activation policy reforms. Pathways to Work 2011-15 and 2016-2020 oversaw the merging of income supports and public employment services through the development of Intreo along with a new pay-by-results private sector activation delivery mechanism JobPath . This activation reform mirrored the male breadwinner nature of the welfare system with activation focused primarily on the live register. While controversial reforms to lone parent social security payments experienced some roll back, qualified adults, the partners of coupled social welfare claimants remain ignored by activation policy.
For more information on the event click here
To read more about NESC's current work click here.