You are here: Home > News & Events > NESC at 50 – Heads of Mission Meeting 6/4/23
NESC at 50 – Heads of Mission Meeting 6/4/23
13 April 2023
Topics: Economic European Union
Types: News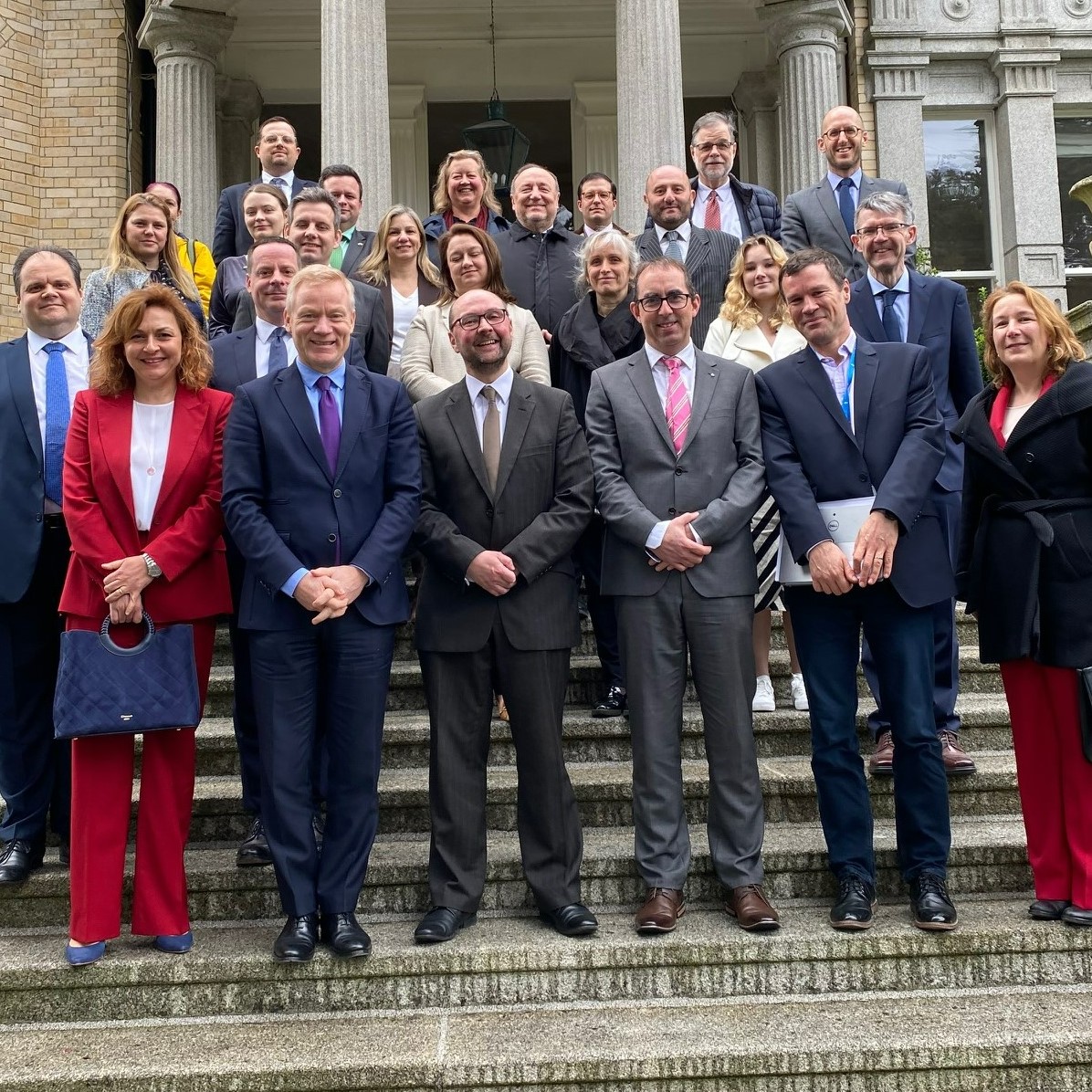 Last Thursday, 6th April 2023, our most recent report "Understanding the Irish Economy in a Time of Turbulence" was published, the culmination of months of intensive research. That same day, members of the NESC secretariat travelled to the Residence of the French Ambassador in Dublin to participate in an EU Heads of Mission Meeting.
The meeting consisted of a short presentation, delivered by NESC Director Dr. Larry O'Connell, Senior Analyst Dr. Cathal FitzGerald, and Economist Noel Cahill, on the findings of the above report and the advice it proposed. They gave an update to the gathered delegates on NESC's current work programme in its 50th anniversary year as well as what to expect in 2024.
The presentation was followed by a round-table discussion among the group. This gave Dr. O'Connell, Dr. FitzGerald and Mr. Cahill the opportunity to engage in meaningful, productive dialogue on the contents of the report, and gain insight into different approaches being implemented to tackle economic challenges in other EU member states.
Click here to view a copy of the full presentation.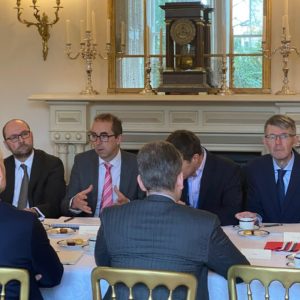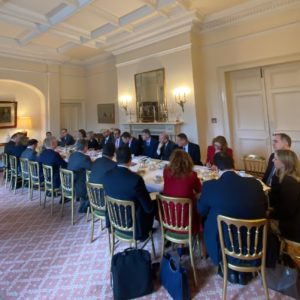 Follow us @NESCireland