You are here: Home > News & Events > NESC's Dr. Helen Johnston participates in the 2017 Annual Social Inclusion Forum
NESC's Dr. Helen Johnston participates in the 2017 Annual Social Inclusion Forum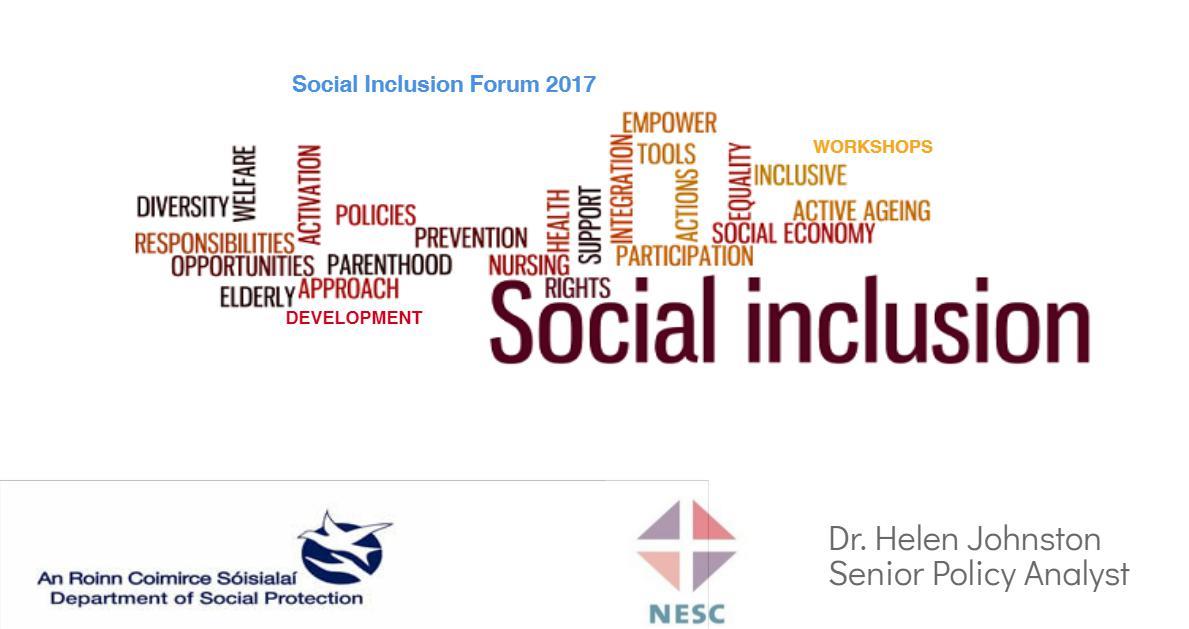 NESC's Senior Policy Analyst Dr. Helen Johnston participates in the 2017 Annual Social Inclusion Forum.
The Social Inclusion Forum (SIF) was established by Government as part of the structures to monitor and evaluate Ireland's National Action Plan for Social Inclusion (NAPinclusion) 2007- 2016. The Conference will provide a forum for engagement between officials from Government Departments, Community and Voluntary Organisations and people experiencing poverty in relation to NAPinclusion. The theme of this year's SIF is Social Policy Innovation for Social Inclusion.
For more information on this event click here.
Further Reading