You are here: Home > News & Events > NESC@50: Young People's Roundtable on Policy and Participation
NESC@50: Young People's Roundtable on Policy and Participation
28 July 2023
Topics: NESC@50
Types: Events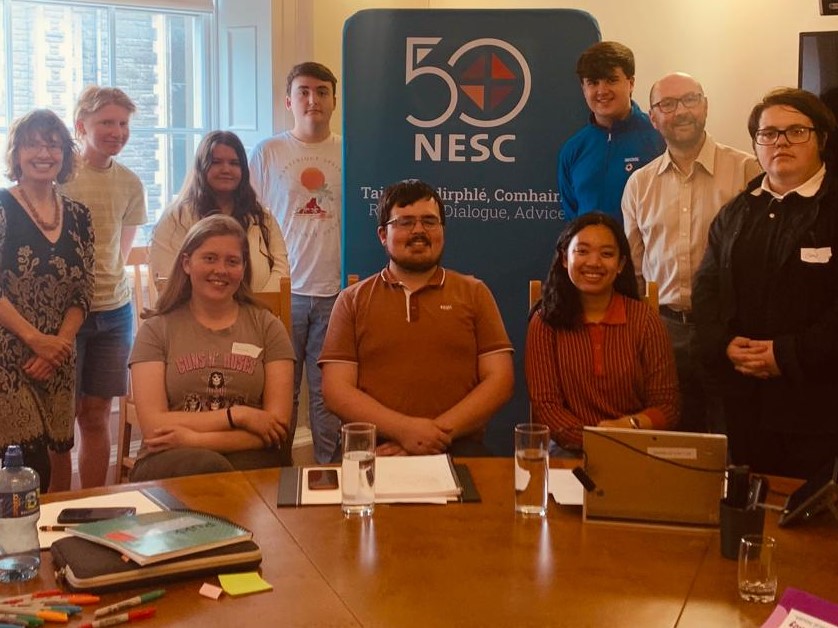 Young People's Group with Dr Cathal FitzGerald and Dr Jeanne Moore from NESC
NESC held a roundtable discussion with young people on 20th July as part of its NESC@50 programme of research and events. The group discussed what young people view as the key policy issues facing Ireland, barriers to progress, and potential solutions. The gathering also considered how young people will participate in the NESC@50 programme over the coming months.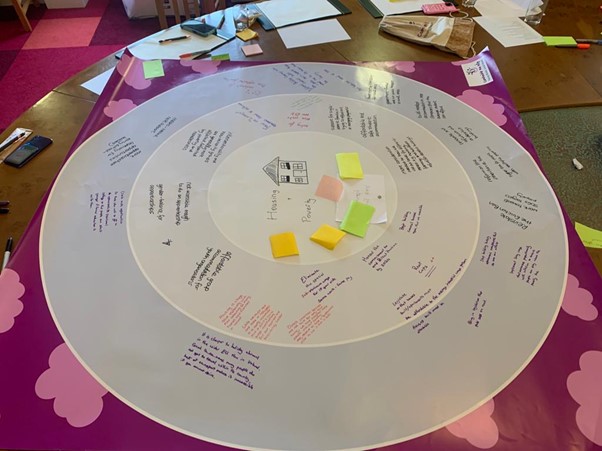 The meeting was facilitated by the Department of Children, Equality, Disability, Integration, and Youth, and the National Participation Office. The in-person roundtable at NESC's offices was the third such engagement, following two online sessions earlier in the year.  
"The theme of the NESC@50 programme is a thriving, inclusive, and forward looking Ireland. The Council believes that exploring this theme requires the participation of young people. Their views are central to informing the research, dialogue, and advice that NESC provides to the policy system", said Dr Cathal FitzGerald.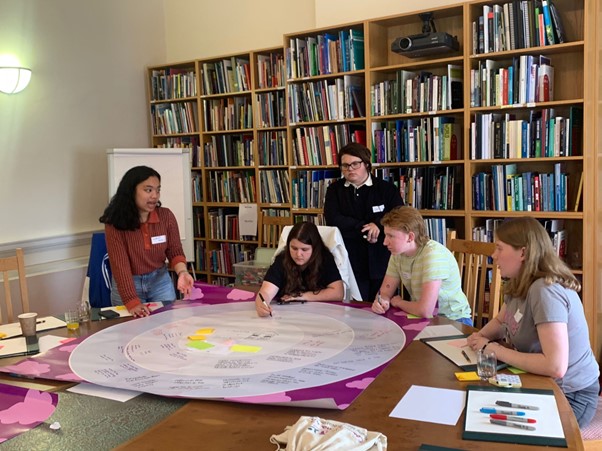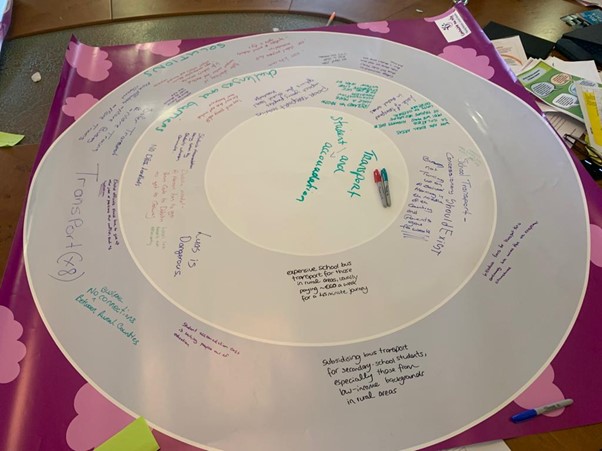 Dr Jeanne Moore thanked the young people for their excellent engagement in the NESC@50 work, and for offering their perspective on policy development related to the economy, society, and environment. 
The NESC@50 programme marks five decades of work by the Council which was established in 1973. A key event in the programme is the NESC@50 conference in November 2023 – see here for more information.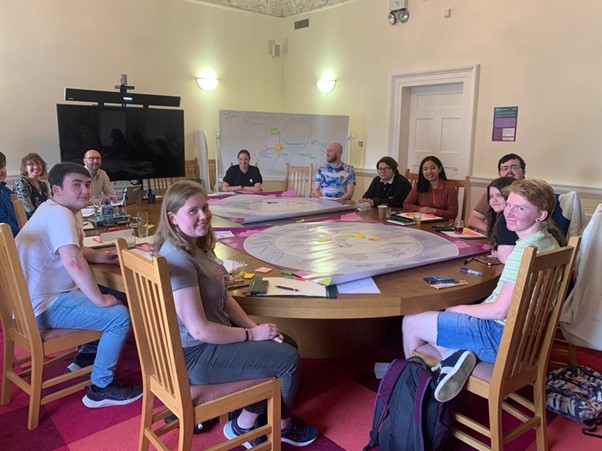 Follow us @NESCireland